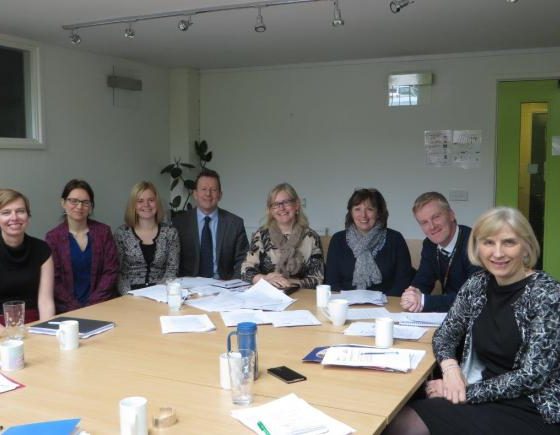 Positive about mental health
The Mindful Employer Leeds Steering Group consists of representatives from a range of sectors. Members include; Asda, CIPD, Gunnercooke LLP, Leeds Beckett University, Leeds City Council, Leeds Mind, Public Heath and Volition. 
The group meet quarterly and continue to drive the Mindful Employer Initiative forward in Leeds.
The current Mindful Employer Leeds Coordinator, Hannah Patten entered the role in May 2016 (following Sarah Moore). Hannah has a background in careers advice, conferencing, education and recruitment having worked in several roles across the Leeds Universities, Goldman Sachs and Joblink. Hannah will be applying her enthusiasm and experience to support employers to work towards creating mentally healthy workplaces.
The Steering Group welcome all ideas on how Leeds can continue as a beacon city for positive mental health in 2017. Use our contact us page to get in touch.